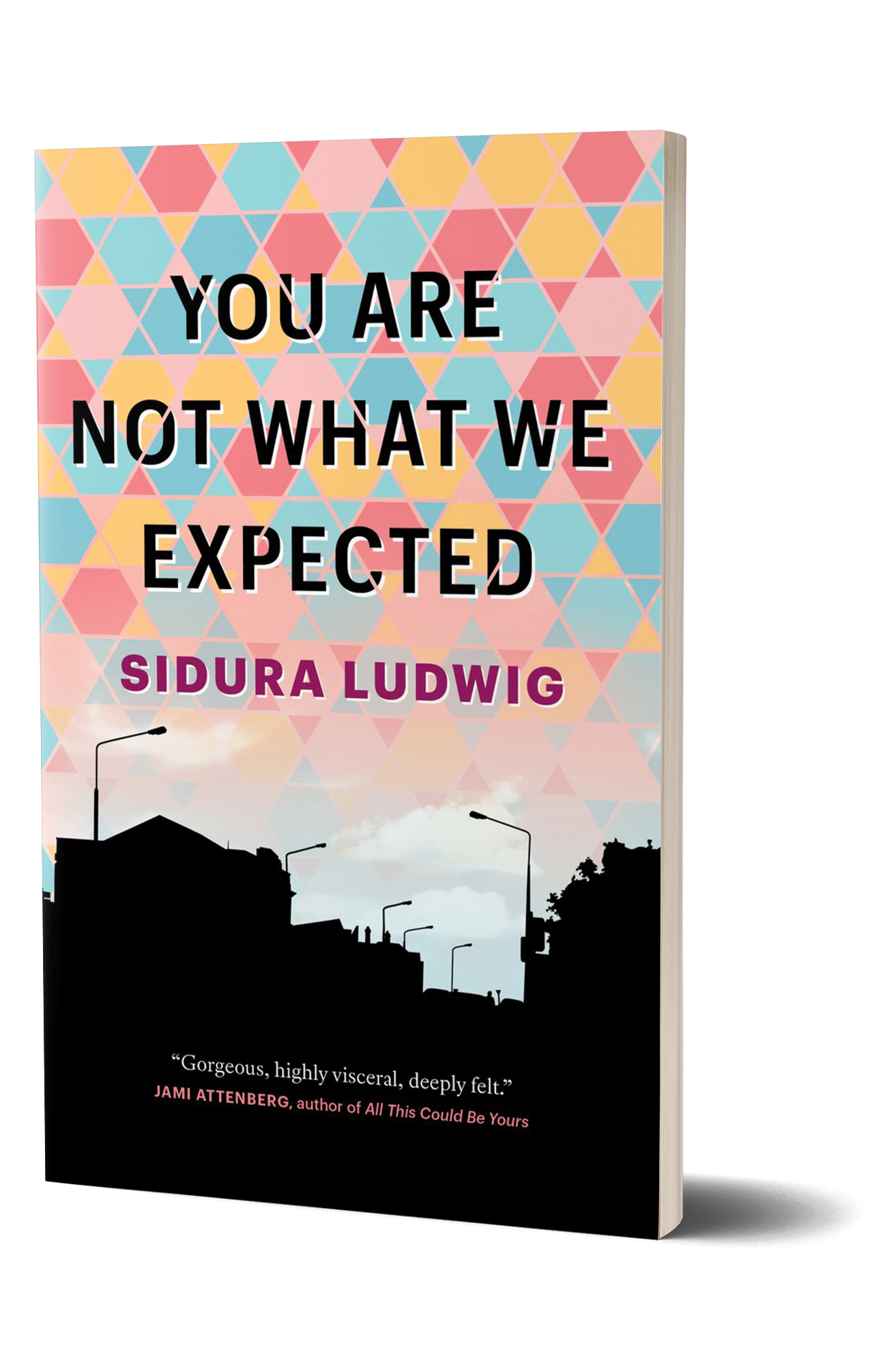 YOU ARE NOT WHAT WE EXPECTED
Spanning fifteen years in the lives of a multi-generational family and their neighbours, this remarkable collection draws an intimate portrait of a suburban Jewish community and illuminates the unexpected ways we remain connected during times of change.
When Uncle Isaac moves back from L.A. to the quiet suburb of Thornhill, Ontario, to help his sister, Elaine Levine, care for her suddenly motherless grandchildren, he finds himself embroiled in even more neighbourhood drama than he would like. Meanwhile, a nanny miles from her own family in the Philippines, cares for a young boy who doesn't fit in at school. A woman in mid-life contends with the task of cleaning out the house in which she grew up, while her teenage son struggles with why his dad moved out. And down the street, a mother and her two daughters prepare for a wedding and transitions they didn't see coming. This stunningly intimate collection of stories, which spans fifteen years in the lives of the Levine family, is an exquisite portrait of a Jewish community, the secular and religious families who inhabit it, and the tensions that exist there.
You can find You Are Not What We Expected at your favourite bookstore, or please click on one of the links below to purchase your copy:
ADVANCED PRAISE FOR
YOU ARE NOT WHAT WE EXPECTED
"Every single character is deeply rendered, every experience detailed beautifully, every story crafted with lucidity and poise. With tenderness, humour, sharp intelligence, and a vibrant grasp of family and community, Ludwig peels back the tensions of the Jewish experience. The Levine family and Ludwig's incandescent writing will stay with readers for a very long time."
"A gorgeous, highly visceral, deeply felt collection of linked stories about how families work — and don't work — together. The Levine family is unforgettable."
"I fell more and more in love with the people in these linked stories as I read. Each story reveals a striking new facet of experience, a shift in perspective, an unexpected complication. Layers of assumption lift away as you turn the pages. Written with warmth, clarity, and compassion, You Are Not What We Expected is surprising, engrossing, and heartbreaking."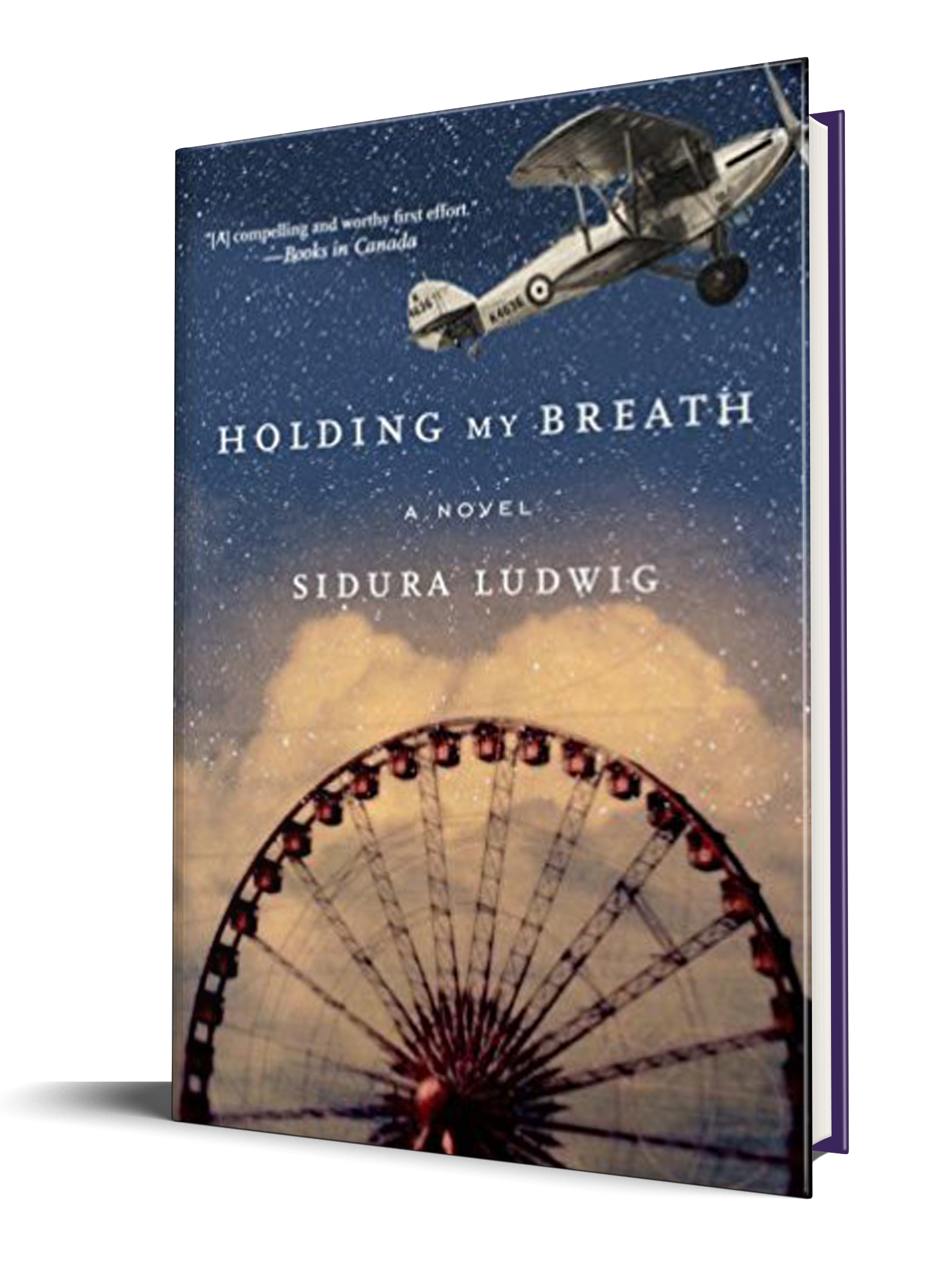 Spanning three decades against the backdrop of the Jewish community in Winnipeg, Holding My Breath is a poignant coming-of-age tale told from the point of view of Beth Levy, the youngest in a household of two generations of strong Jewish women.
There's her mother, Goldie, who upholds the middle-class values and traditions at home and in the community; her aunt Carrie, who never married and carries a secret, tragic past; and her youngest aunt, Sarah, the most beautiful, wild and rebellious of the three sisters. Noticeably absent is her uncle, Phil, who died tragically during the Second World War.
As Beth grows up, she finds herself navigating between the old world and the new, and the mounting pressure to conform feeds her longing to escape.
A bold and tender debut novel from a fresh and exciting new voice.
PRAISE FOR
HOLDING MY BREATH
"Ludwig's first novel is a warm, deftly rendered Jewish family saga… [T]he characters are distinctive and Ludwig has a talent for storytelling."
– The Guardian
"Ludwig creates a group of characters who are complex, strong and distinct…. Her sensitive and detailed exploration of character, combined with her skill at evoking the specificities of time and place, create something to which everyone can relate."
– The Winnipeg Free Press
"Ludwig's setting, the North End of Winnipeg, is richly drawn without intruding on the calm, quiet story…. Ludwig has the gifts to launch beyond the predictable."
– The Globe and Mail
"[A] nicely observed debut… charming."
– Publishers Weekly
"[T]he women shine as complex characters, furious and forgiving, resistant and resigned. Ludwig is particularly good at evoking atmosphere, the heaviness of summer in Winnipeg, the smell of holiday cooking, the oppressive measurements of meddlesome community…. [A] compelling and worthy first effort."
– Books in Canada
"Holding My Breath is calm and absorbing, its themes handled with delicacy. The writing is precise and each lyrical moment is earned."
– The Telegraph (UK)
"Ludwig captures the complexities of love, as it relates to personal happiness but also responsibility to family, friends and community. She has a talent for dialogue and manages to communicate the feeling garnered by those uncomfortable moments we've all experienced when something awkward is said and people flounder to find a response. While this is Ludwig's first novel, she has had short fiction published in several magazines and anthologies and she is the recipient of the Canadian Author and Bookman First Prize for Most Promising New Writer. Much-deserved honours, indeed."
– The Jewish Independent
"Ludwig's honest, clear writing and patient, compassionate observations render the characters and their insular world entirely believable."
– The Literary Review of Canada
"Impressive… Ludwig tells an absorbing story, and we look forward to hearing more from this young writer."
– The Chicago Jewish Star
"This is much to admire in Sidura Ludwig's debut novel, Holding My Breath, a coming-of-age story set in the mid-20th century: its powerful evocation of setting, compelling cast of complex female characters and affirming celebration of Jewish family life."
– The National Post
"Holding My Breath is a skillful exploration of one Jewish family in the North End of Winnipeg during the aftermath of the Second World War… Ludwig deftly weaves historical markers and references to Winnipeg into the story, allowing the reader to focus on the characters, their ambitions, triumphs and tragedies. Holding My Breath is a polished and satisfying novel."
– Jury for the Carol Shields Winnipeg Book Award
"Quietly compelling… Ludwig explores the universal conflict between individual needs and family ties with sympathy and compassion."
– Clare Morrall, author of Astonishing Splashes of Colour
"Beth, our delightful narrator, stakes her own claim early on, and the reader is instantly smitten. Holding My Breath is a sweet, sad, and compulsively readable tale that manages, along with its lovely, unbreakable characters, to soar."
– Jennifer Gilmore, author of Golden Country
"This is a portrait of an era, a city, a family a story lovingly told by a girl born into Winnipeg's postwar Jewish community…. Here are three sisters… seen through the eyes of a daughter torn between familial devotion and restless, brilliant ambition. This novel depicts the tremendous capacity for love and the sometimes tragic tendency to hold our loved ones too tight."
– Margaret Sweatman, playwright and author of When Alice Lay Down With Peter
"Motivating students to write freely is not always an easy task. Having Sidura come into our classrooms and inspire our students through her interactive and hands-on approach definitely made a difference. Not only did the students complete Sidura's assignment, but they were motivated to continue writing after too. This was a very worthwhile program for teachers and students alike."
– Faye Rewald, teacher