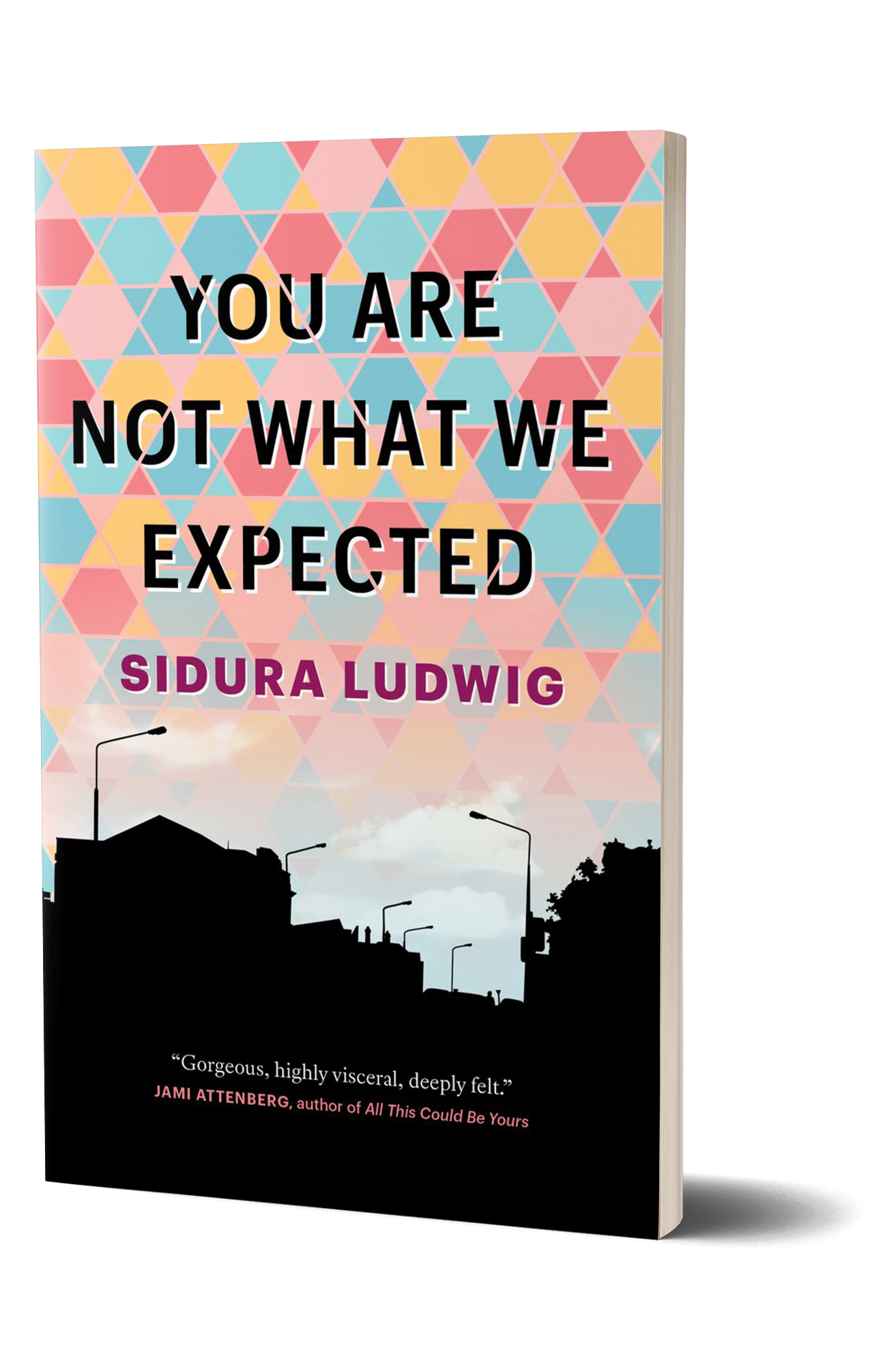 YOU ARE NOT WHAT WE EXPECTED
Spanning fifteen years in the lives of a multi-generational family and their neighbours, this remarkable collection draws an intimate portrait of a suburban Jewish community and illuminates the unexpected ways we remain connected during times of change.
"Gorgeous, highly visceral, deeply felt."
– Jami Attenberg, author of All This Could Be Yours
"The Levine family and Ludwig's incandescent writing will stay with readers for a very long time."
— Jennifer Manuel, author of The Heaviness of Things That Float
"Surprising, engrossing and heartbreaking."
– Sarah Selecky, author of Radiant Shimmering Light
Sidura Ludwig is a novelist and short story writer. Her collection of short fiction, You Are Not What We Expected, is published in Canada and the US by House of Anansi Press. Her novel, Holding My Breath was published by Key Porter Books (Canada), Shaye Areheart Books (US) and Tindal Street Fiction (UK) in 2007. She was a finalist for the Carol Shields Winnipeg Book Award as well as a runner-up in the Little Bird Short Story Contest judged by Edi Esuygan. She is currently an MFA candidate in the Writing for Children and Young Adults program at the Vermont College of Fine Arts. Sidura lives in Thornhill with her husband and three children.
"Every single character is deeply rendered, every experience detailed beautifully, every story crafted with lucidity and poise. With tenderness, humour, sharp intelligence, and a vibrant grasp of family and community, Ludwig peels back the tensions of the Jewish experience. The Levine family and Ludwig's incandescent writing will stay with readers for a very long time."
"A gorgeous, highly visceral, deeply felt collection of linked stories about how families work — and don't work — together. The Levine family is unforgettable."
"I fell more and more in love with the people in these linked stories as I read. Each story reveals a striking new facet of experience, a shift in perspective, an unexpected complication. Layers of assumption lift away as you turn the pages. Written with warmth, clarity, and compassion, You Are Not What We Expected is surprising, engrossing, and heartbreaking."
KEEP UP TO DATE WITH ME ON INSTAGRAM