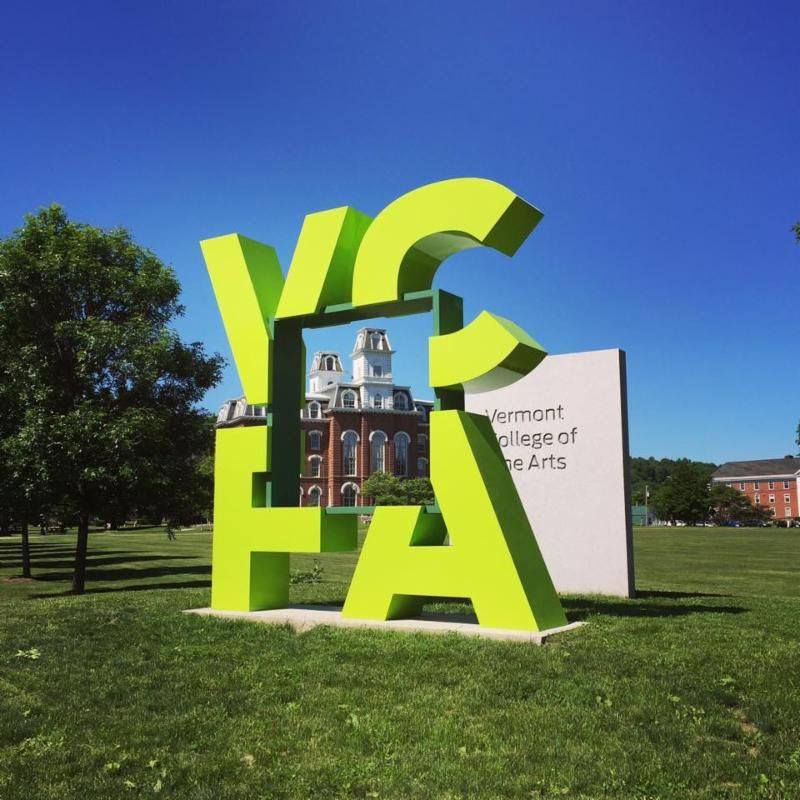 These days, I feel like I am two different writers: one who publishes adult fiction, but then one who's currently knee-deep in picture books. Just as my short story collection came out, I was in the middle of my third semester of an MFA in Writing for Children and Young Adults at the Vermont College of Fine Arts. I decided to pursue my MFA in this program after taking an online course, Intro to Writing for Children through University of Toronto. I fell in love with the challenge of writing in so many different storytelling formats. And with the chance to connect with my inner child and just play again.
The semester I just completed was a subsection of the VCFA program called Picture Book Intensive, and it was intense! But what an amazing opportunity to look at what really makes a story. How does someone write something compelling and memorable in just 500 words? I feel like every time I sit down to work on a picture book idea, I'm forced to dive right into the heart of the story. Or at least I'm trying. When you only have 500 words, there's no space to go anywhere else. But what an important lesson for all storytelling. Always write from the heart of your story.
Here are some other lessons I've learnt so far on my MFA journey:
Writing really good rhyming picture books IS HARD!! Good rhyming picture books make it look so easy. It's not! Effortless rhyming is anything but effortless. During the pandemic, I took to listening to the Hamilton soundtrack on repeat. I have even more respect now for Lin Manuel-Miranda's genius. I struggle to write a 500-word rhyming PB with plot, conflict, etc and he managed to create a 2 ½ hour musical! So, great rhyming will break your brain. And never discount the importance of influence on your work from other art sources.
When writing for young people, something has to happen. As a Canadian writer of adult fiction, I came into this program used to taking my time on the page, focusing on inner character conflict, thinking about "plot" as a four-letter word I avoided… But you can't do that when writing for children. In my second semester I worked on a draft of a YA novel. After pitching the outline to my advisor, she gently (but firmly) said, "Yes, but something has to happen." So my second semester saw me facing my plot fears, working with outlines, revising said outlines, and always, always, keeping my characters moving. Guess what? I learnt you can have it both ways: something has to happen AND your characters can have intriguing inner conflict. In fact, not only CAN you have it both ways, good writing should.
Don't be afraid to play. Writing for children, especially young children, allows us to see the world through the eyes of a child. And in order for our stories to have authenticity, we need to remember the joy in playing. All of my advisors, so far, have encouraged me to experiment and play in my writing. I've thrown away my perfection ideals for the much more fun state of just seeing how something goes. Especially this last semester with a pandemic and a pile of picture book manuscripts due, I had no choice but to just run with whatever ideas came to me. Some of them were the most fun I'd ever had writing. And how's that for an idea? Even when it's hard, even when it's bringing us to our knees, shouldn't some element of our work always be fun?
I love learning. I never want to stop. This MFA has, hands down, been the best career decision I ever made. Right now we're in the middle of a virtual residency. I miss being on campus with fellow students. I miss the freedom of having ten days devoted, from morning to night, to learning about craft. I'm also taking the next semester off to focus on promoting my short story collection, so I will miss moving on with my cohort.
But I am also gearing up for my final semester in January which will include a creative thesis and a graduate lecture. I don't know what will happen after my time at VCFA. But I do know I will always be hungry to learn more. And that my writing will always benefit from that hunger.